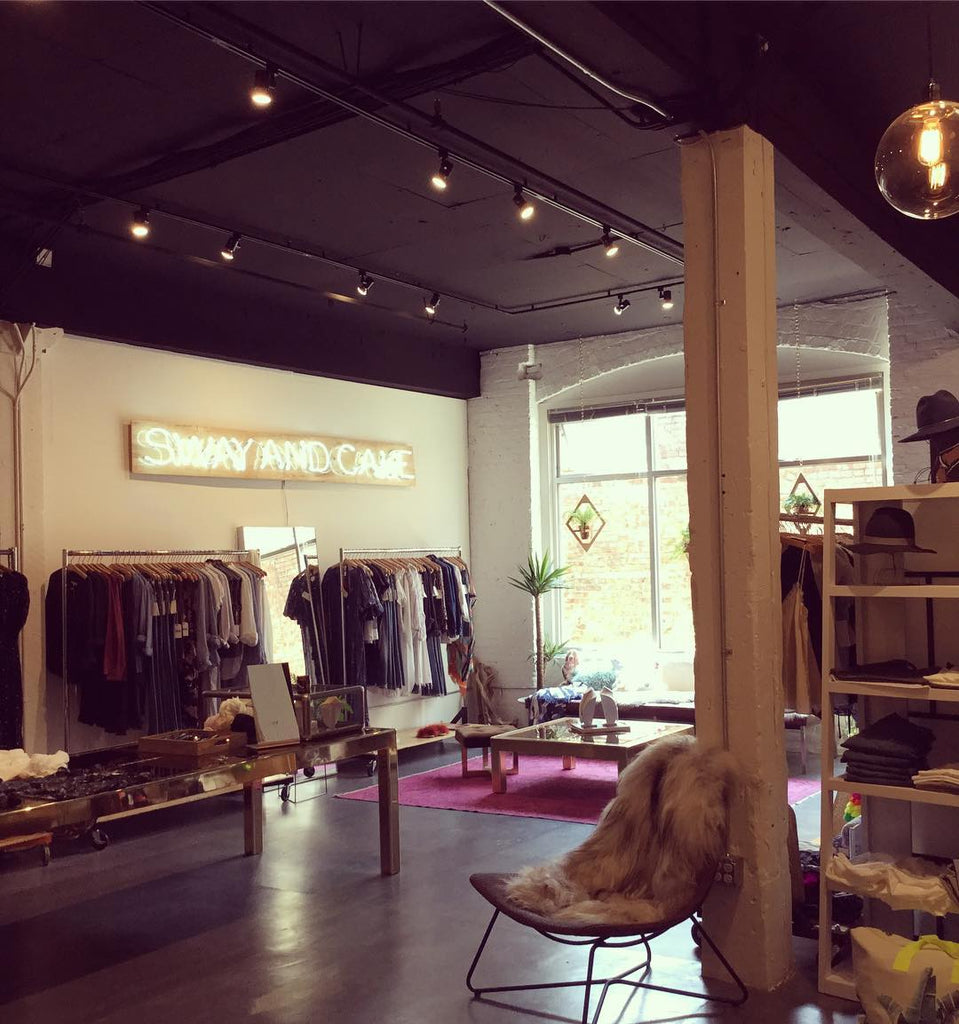 September 26, 2017
Be in! From a wide range and creative selection of chic clothing and accessories which are as expressive and unique as you are. Sway and Cake offers the most on-trend with a curated mix of new emerging designers and classic quality brands with the fashion you need for all elements in your life.

We've got it all for you. We bring you the best in everything from tops, bottoms, lingerie down to the apothecary to complete your chic lifestyle.

Take your game to the next level with fresh looks. We are devoted and passionate about inspiring personal style and helping our customers feel like the best version of themselves. We aim not only to meet but deliver in exceeding the demand for trendy designer fashions that fit into your hip and modern lifestyle.

In addition to our e-commerce destination, Sway and Cake studio showcases a personal and modern approach to the conventional sense of the retail industry. To get an up-close and personal experience with our offered clothing, accessories and other products, an open loft showroom is located in the heart of Capitol Hill in Seattle, Washington. Contact us to schedule your personal shopping experience!

We are proud to serve customers across the globe bringing the best collection of apparel and accessories from the industry's leading contemporary and designer labels.

Above fun and style, Sway and Cake is committed to your overall shopping experience. We are working hard to deliver the best possible shopping adventure, in more ways with a fresh, relevant shopping experience and inspiring style by helping our customers express their style and not just buy fashion.